How does a day of a family physician look like in Belgium?
How does a day of a family physician look like?
In Belgium
As a general practitioner in Belgium, daily life is dynamic and varied, with a wide range of tasks and responsibilities.
Here is an overview of what a typical day might look like:
Practice management: Many general practitioners have their own private practice or work in a group practice. The day often starts with administrative tasks such as checking patient records, managing appointments, and handling billing and insurance matters.
Consultations: The majority of the day is spent seeing patients during consultations. The schedule typically includes morning consultations (e.g., 9 am to 12 pm) and sometimes evening consultations (e.g., 5 pm to 7/8 pm). The general practitioner listens to symptoms, performs physical examinations, makes diagnoses, and develops treatment plans. This includes prescribing medications, referring patients to specialists if necessary, and providing lifestyle advice. The duration of a consultation typically ranges from 10 to 30 minutes. General practitioners can perform certain technical procedures (e.g., ECG, gynecological exams, minor surgeries) if desired.
Telephone consultations: The general practitioner provides medical advice and guidance over the phone. They may prescribe medications or provide referrals to hospitals if necessary. Discussions of lab results or follow-ups on previous treatments may also take place during phone consultations.
House visits: In some cases, especially with elderly patients, it is necessary for the general practitioner to make house visits. This may be needed for patients who are unable to come to the practice due to mobility issues or severe illness. However, many practices currently limit house visits to a minimum. Visits to nursing homes and care facilities may still be conducted.
Emergencies: General practitioners also deal with emergencies that may arise during consultations. They must act quickly and apply the appropriate medical interventions to stabilize the patient before considering hospitalization or referral if necessary.
On-call duties: Every practice in Belgium is required to be available until 7 pm. Depending on the number of doctors in the region, a general practitioner typically has to cover an average of one weekend shift (8 to 12 hours) and two night shifts per month.
Collaboration and cooperation: General practitioners often work together with other healthcare providers, such as specialists, nurses, and other paramedical professionals. They can consult on complex cases, arrange referrals, or follow up with patients after hospitalizations.
Continuing learning and professional development: To stay up to date with the latest medical advancements and best practices, general practitioners also dedicate time to continuous professional development. They can participate in postgraduate programs, attend medical conferences, or read scientific literature.
The daily life of a general practitioner can vary depending on factors such as the size of the practice, location, and number of patients. Flexibility, empathy, and good communication skills are essential in this profession.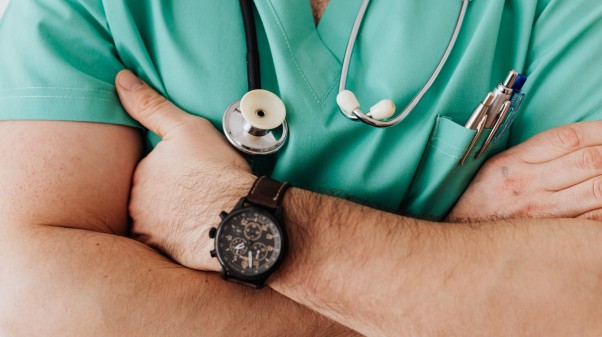 ---
We're here for you!
Do you want to start working in the Netherlands or Belgium, or would you like to meet with us for personalized information and advice? Contact us now!