Business Reference CellCarta
"The ability of Care Force to estimate whether a candidate matches with us is excellent"
To boost the development of new cancer drugs, CellCarta supports global operating biopharmaceutical research companies with testing and analysis. In these processes pathologists are essential. And very hard to find. "Luckily Care Force has valuable contacts outside Western Europe to find the right candidates for us", says Finance Director Gerry Sollie.
CellCarta is a global operating CRO (Contract Research Organization), specialized in research and analysis of immunotherapy. Based in Belgium, they develop plan analysis, deliver complex scientific testing solutions and create reports for biopharmaceutical research companies. Analysis of abnormal cells is executed by pathologists. CellCarta has several pathologists who are able to analyse these abnormal cells effectively. Pathologists are medical specialists who execute microscopic research of patients tissue samples to determine the true nature of the abnormality.
"And there is a big shortage of pathologists who prefer research to diagnostics throughout Western Europe and the U.S.", Sollie explains. The amount of samples CellCarta analyses annually emphasizes the need for new pathologists. "Over 100.000. And every sample needs the professional attention of a pathologist. There won't be any robot to fulfill that task in the near future."
Care Force provided CellCarta with a proper solution. "Care Force has valuable contacts with pathologists in Eastern Europe and even far beyond. These medical professionals are ambitious, but miss the right appreciation in their country of birth. We welcome them with open arms."
"Our experiences with Care Force up to now are outstanding", Sollie continues. "Hans Klaassen is our main contact and he is always transparent, accurate and lightning fast. Moreover, he always manages to introduce candidates who are not obvious, but do have the right ambitions. Care Force is heavily determined to find the right candidates for us. They are not motivated by fees. A very unique partnership."
Care Force and CellCarta now consider themselves partners in combat cancer. Sollie: "In addition to what we are already realizing now, CellCarta has a huge ambition to grow further. Our dream? Custom treatment for every cancer patient. To be able to say with 99.9% certainty: this specific treatment will cure this patient."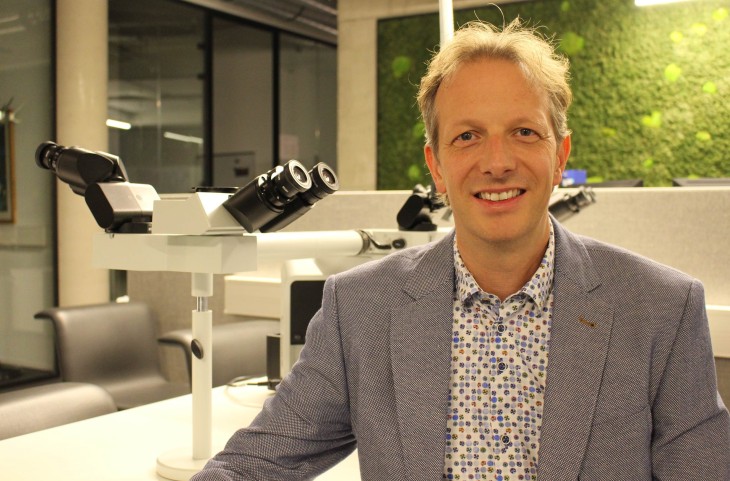 ---
We're here for you!
Do you want to start working in the Netherlands or Belgium, or would you like to meet with us for personalized information and advice? Contact us now!