Start Dutch language course
Care Force Language Academy
The start
Care Force has great news for medical professionals who want to learn Dutch. Our Language Academy is starting a new intensive Dutch language course on June 26th. The program is specifically designed to help medical professionals effectively communicate with Dutch-speaking patients and colleagues. Our experienced language trainers offer practical lessons adapted to the medical context.
In addition to language lessons, the Language Academy also offers an Excellence program, with culture and integration classes to help you adapt to the local work culture and environment. Whether you are a beginner or have some knowledge of the Dutch language, our language course provides the perfect opportunity to improve your language skills and integrate into Dutch society.
Sign up today and discover the benefits of the Dutch language course offered by the Care Force Language Academy!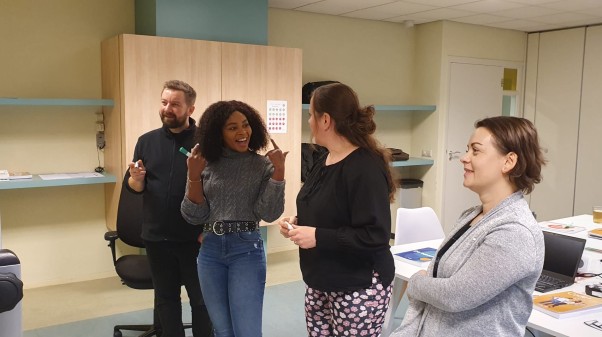 ---
We're here for you!
Do you want to start working in the Netherlands or Belgium, or would you like to meet with us for personalized information and advice? Contact us now!