Rob and Hans at the jobfair in Portugal
Rob and Hans at the jobfair in Portugal
Inspiring and connecting people
09th and 10th of April 2022
Last weekend, Rob and Hans went to Lisboa and Porto to visit the ExpoMedics job fairs. This to tell you about the possibilities the Netherlands has to offer. They go to various job fairs, and they already do it for years. It's fun and very interesting for you as a candidate to get the opportunity to ask questions to the experts. They spoke to a lot of people, answered a lot of questions and inspired them.
During these events, Rob and Hans meet doctors, nurses and dentists who are looking for a job in the Netherlands or Belgium. Do they see you at the next event?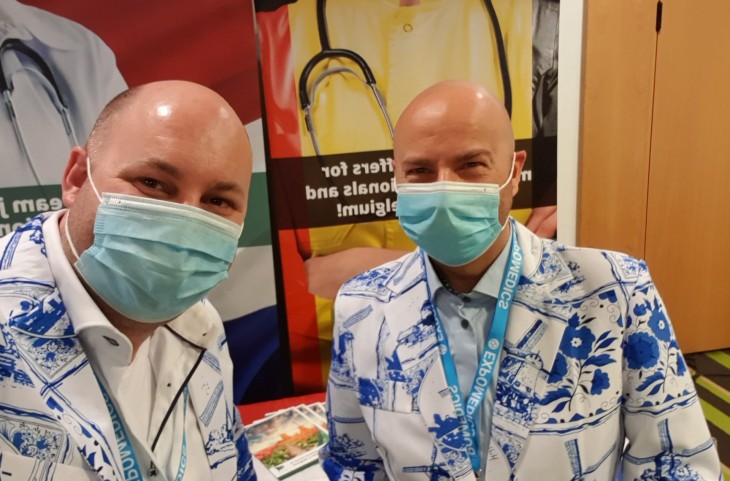 ---
We're here for you!
Do you want to start working in the Netherlands or Belgium, or would you like to meet with us for personalized information and advice? Contact us now!