Join us at Bucharest at October 22th!
Care Force has been collaborating with Romanian medical professionals for several years. Since Romania's accession to the EU, many skilled doctors and dentists have been relocating to the Netherlands or Belgium. They are drawn not only by the well-known healthcare system but also by the central location in the Netherlands and the cultural similarities. At present, numerous medical professionals are excelling in the healthcare systems of the Netherlands and Belgium, working across a wide range of fields. You too can become a part of this success story by applying for one of our outstanding job opportunities
We have been participating in various job events over the past few years, and we will continue to do so this year as well. In the autumn of 2023, we will be in Bucharest and are eagerly looking forward to meeting and talking to medical professionals from various backgrounds. During this autumn event, Lisa Schaeffer, our senior recruiter, will be present at the Sheraton Hotel.
Lisa, originally from Romania, is fluent in five different languages. She can provide you with professional insights and share her personal experiences. After working and traveling around the world, she has settled with her family in the Netherlands. We are proud that Lisa has been a valuable part of our team for more than three years.
We warmly invite you to engage in a conversation with Lisa and gather all the necessary information. Please join us at the Sheraton Hotel on October 22nd, from 11:00 AM to 5:00 PM local time. You are more than welcome!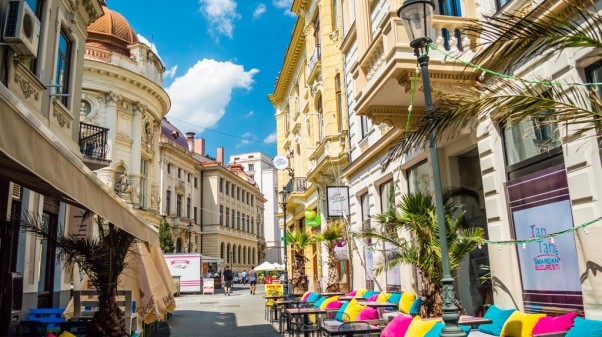 ---
We're here for you!
Do you want to start working in the Netherlands or Belgium, or would you like to meet with us for personalized information and advice? Contact us now!