Visit the Kerstmarkt in Maastricht!
Kerstmarkt Maastricht
In the city of Maastricht, there is a 'kerstmarkt' in the Vrijthof. This is held with a lot of fun Christmas activities and even an ice skating rink. But what is a "kerstmarkt"? And what will be there to do?
We will explain this to you in this article!
The 'kerstmarkt'
A kerstmarkt is like a fair, held every year around Christmas and revolves around creating coziness and having the ability to buy Christmas themed products and food popular around this time of year.
The concept of a kerstmarkt is huge in places like München, Cologne and Maastricht. Also little cities in the Netherlands and Germany have them, although they are also often way smaller but still fun nonetheless!
Some of the popular food to try out are glühwein, churros and oliebollen. But also sausage with sauerkraut or just a hamburger. If it is warm, it will be drank or eaten during this season!
Activities at the kerstmarkt in Maastricht
Besides the fact that Maastricht is a beautiful city, it also hosts one of the most 'magical' kerstmarkten in the Netherlands. What makes it a lot of fun is the decorations and how the Christmas feeling is put together. There is an ice rink where hot chocolate is available, a ferris wheel is set up and a lot of traditional activities such as buying a Christmas tree and its decorations. The 'kerstmarkt' will also get a nostalgic appearances and look like typical, old Christmas themed houses. With red roofs and a lot of lights, it is definitely one of the reasons to visit this magical fair.
The 'kerstmarkt' will be held in diverse places throughout the centre of Maastricht with a million visitors every year. As previously mentioned, the place is the Vrijthof and is easily accessible. And did you forget your beanie and your gloves? Don't worry as a lot of stands will be selling warm and comfortable clothing!
So, visit the kerstmarkt!
Maastricht is a beautiful city and will be decorated according to the Christmassy and cozy vibe. With a lot of stands and a lot of things to do, the 'Kerstmarkt' would be a perfect idea to get into the Christmas spirit!
Have a happy Christmas and 'till next year!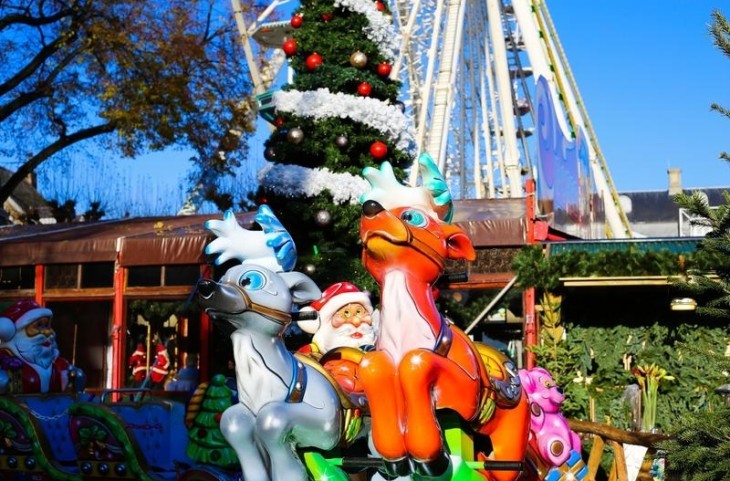 ---
We're here for you!
Do you want to start working in the Netherlands or Belgium, or would you like to meet with us for personalized information and advice? Contact us now!