Kingsday 2022
We are getting in the mood
Wednesday the 27th of April
Anyone who is originally from the Netherlands or who has already lived there for some years is familiar with this phenomenon, King's Day!
Of course we all had a wonderful day off on Wednesday to celebrate our king's birthday. To get into the mood, we already immersed ourselves in the orange spheres last Tuesday. Our office was colored orange all day long, and this had to be photographed in between of course.
In between work we had a lot of laughs becouse of everyone's outfits. By occasionally celebrating these holidays with each other, we go to work with a even bigger smile, and we keep the team spirit in.
See below an impression of (part of) team Care Force in the orange spheres!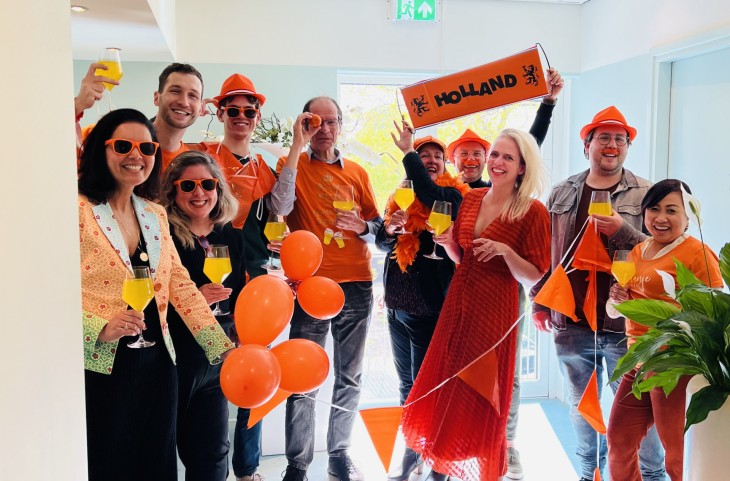 Christiane and Maaike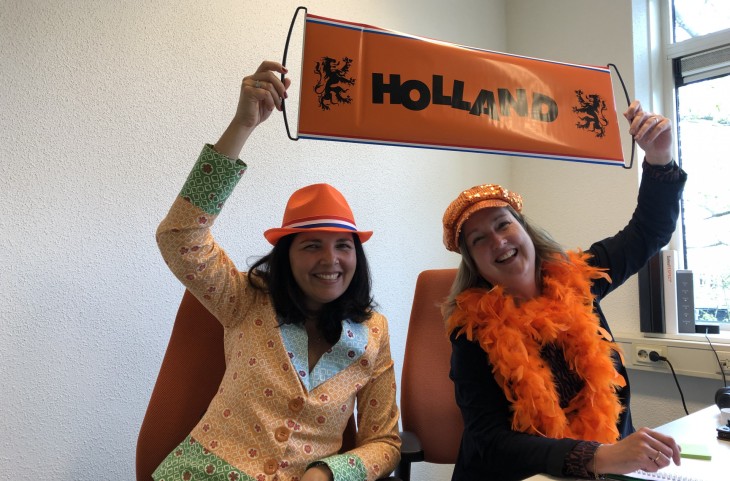 Lourdes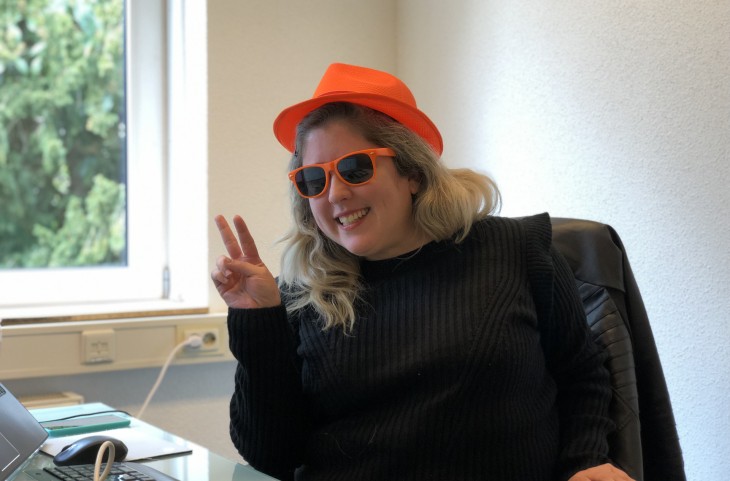 Hidde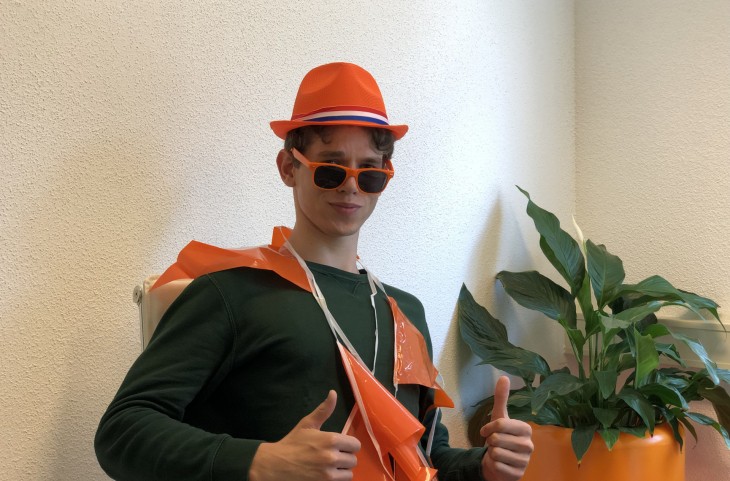 Hans
King's Day is the national holiday when the birthday of King Willem Alexander is celebrated. If April 27 is on a Sunday, King's Day is celebrated the day before. On King's Day, King Willem-Alexander and his family, together with other members of the Royal Family, visit a town with a central function in the region. The royal family joins in the celebration, during which the city, and the surrounding places can present themselves in a moving and characteristic way. This is possible, for example, with a parade, with rooted performances and with contributions from associations and organizations that are in the city and region. This happends next to the Royal Family along the route. The visit on King's Day will be broadcast live on television by the NOS (Ministry of General Affairs, 2022).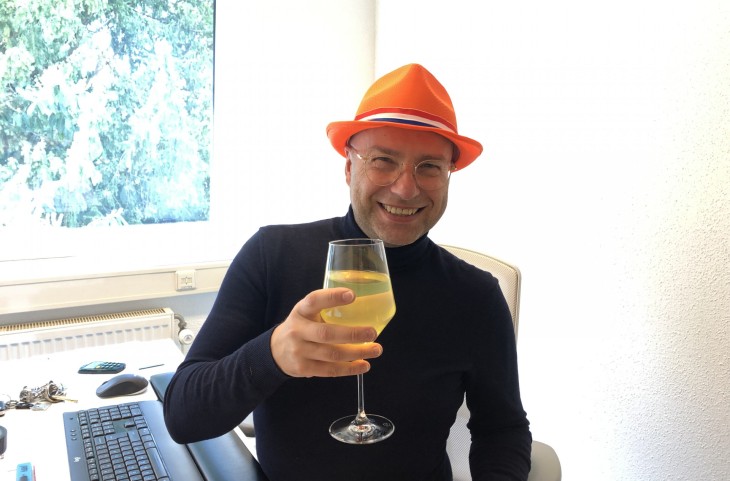 Gloria
Rob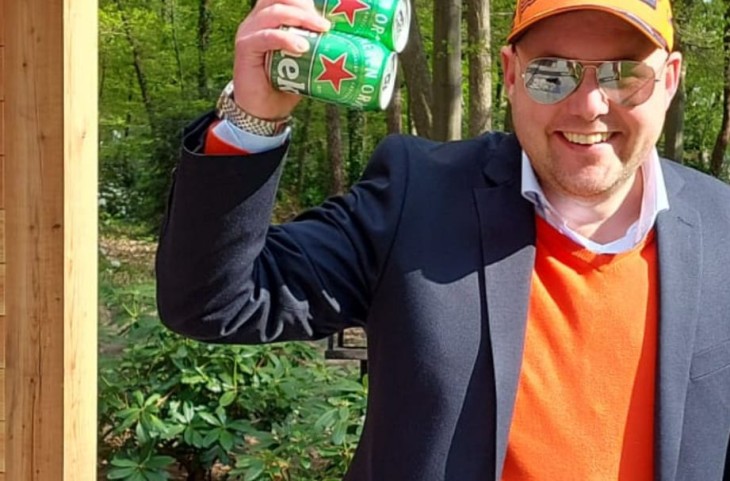 Orange "Tompoes" for the language students!
Of course, the language class that was having class at the time couldn't stay behind. During this lessons, attention was paid to King's Day. We had agreed in advance with the language teacher that we would surprise them. Just after they had become acquainted with King's Day, we came to bring delicious orange "tompoes". This was very much liked!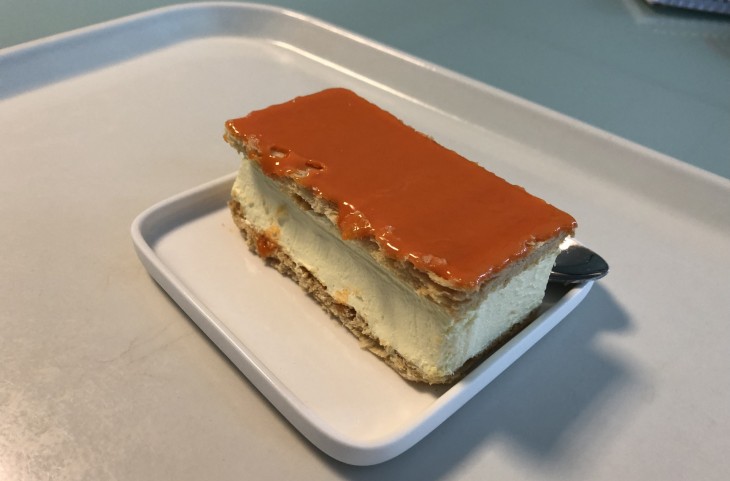 In the background you can see the theme of the lesson.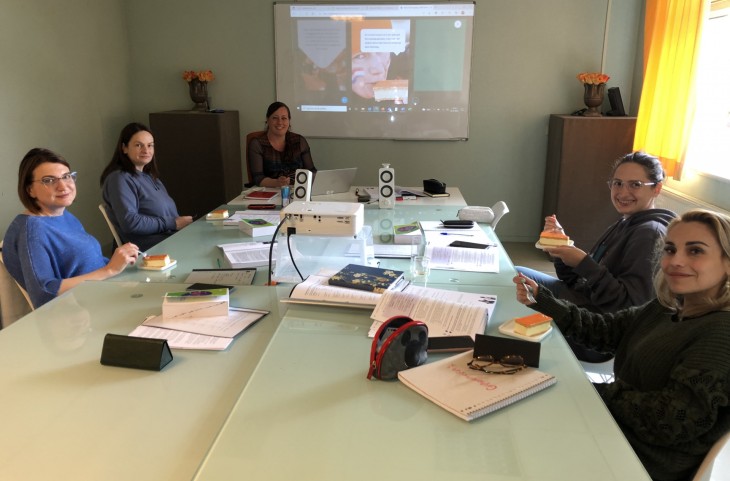 How to eat them without spilling?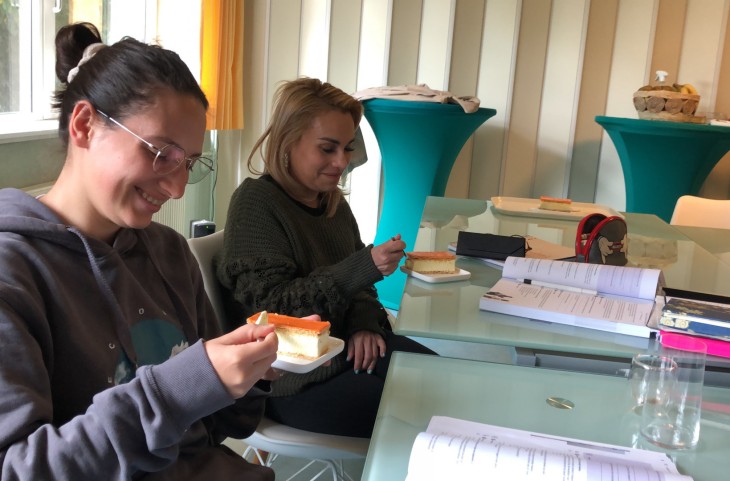 ---
We're here for you!
Do you want to start working in the Netherlands or Belgium, or would you like to meet with us for personalized information and advice? Contact us now!