WONCA Europe June 7 till 10 2023
Care Force - WONCA Europe congres
7 - 10 June
With pride, we announce that Care Force is participating in the prestigious WONCA Europe 2023 conference!
WONCA Europe, an international conference for general practitioners and family doctors in training, brings together experts from around the world to share the latest developments and best practices in primary care. It is a platform that provides healthcare professionals with the opportunity to learn, network, and exchange ideas, with the aim of improving the healthcare sector and optimizing patient care.
As a healthcare recruitment organization, we play an essential role in connecting talented healthcare professionals with opportunities across the globe. We take pride in representing a diverse group of healthcare providers from different countries and cultures, all striving for excellence in healthcare.
Our participation in WONCA Europe 2023 provides us with the opportunity to share our expertise and gain valuable insights into the latest trends and developments in primary care. We look forward to establishing new connections with healthcare professionals, hospitals, and other key stakeholders in the industry, thus expanding our global network even further.
During the conference, we will also have a booth where visitors can explore the exciting opportunities that Care Force offers. Whether it's working abroad, experiencing new cultures, or pursuing challenging professional opportunities, Care Force is ready to support healthcare professionals in achieving their career goals.
We encourage all healthcare professionals to visit us at WONCA Europe 2023 and engage in conversations with us. Together, we can elevate healthcare to new heights and make a positive impact on people's lives around the world.
When?
Wednesday, 7 June 14:00–19:30
Thursday, 8 June 07:30–18:00
Friday, 9 June 07:30–18:00
Saturday, 10 June 07:30–14:00
Where?
SQUARE Convention Centre, Brussels
We look forward to an inspiring conference full of knowledge exchange, new friendships, and unforgettable moments. See you at WONCA Europe 2023!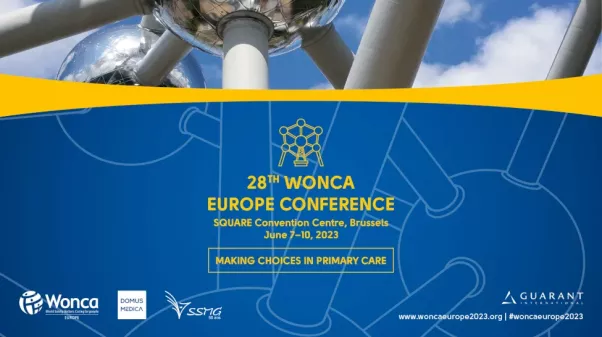 ---
We're here for you!
Do you want to start working in the Netherlands or Belgium, or would you like to meet with us for personalized information and advice? Contact us now!