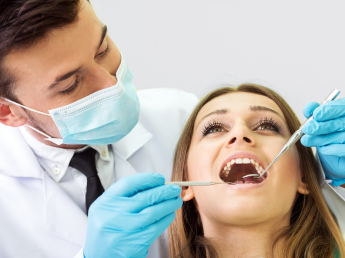 A modern, spacious and multicultural clinic is seeking for a dentist!
Dentiste | Genk, Belgium
Are you an experienced dentist, who likes to work in a multicultural environment and with modern equipment? This employer with 4 different locations in one of the most beautiful regions in Belgium is looking for you. So do not hesitate and please react if you are interested in this vacancy!
What are you going to do?
In this modern clinic, you are goint to contribute to a good oral health of your patients. After an intensive trainig period, where you learn everything about working with the available devices, you will start independently. Off course, there will be plenty of opportunities to consult or discuss with your fellow dentists. You will also team up with an assistent.
Besides this, a dental technician is visiting this clinic weekly, to measure up dentures (on implants)
Qualities
Vacancy NR: CAR06673
Attaches great importance to a good oral health of children

Affinity with crownpreparations

Likes to work with endodontic treatments
This is you
You have completed your studies in dentistry
You must speak the Dutch language at B1 level before you can apply
You have at least 3 years of working experience
You like to do crown preparations
You are familiar with extractions
Endodontics are your favourite
You like to contribute to a good oral health care of children
Reasons for choosing this job
Working as a self-employed person
Your income will be based on a percentage of the revenu
Flexible working hours
Possibility to gain a RIZIV, by following the internship phase
Weekly presence of a dental technician
Good work/life balance
Opportunity for further training
Great working atmosphere / team / colleagues
Candidates who choose Care Force
Dream to live and work in another country
Have an EU/EEA nationality
Hold an EU/EEA degree in dentistry
Master English (or French) in a full professional proficiency level
Are willing to learn Dutch through an exclusive Language Academy
Are willing to relocate to the Netherlands or Belgium in a near future
Apply via Care Force and
Find your dream job abroad
Learn Dutch through a method focused on language learning for high skilled healthcare professionals
Have certainty of a worry-free process
Get help finding your future home
All documents and bureaucratic formalities such as diploma recognition, banking, insurance, registrations, etc., will be taken care of
​​​​​​​​​​​​​​Interested?
Do you want to know what Care Force can do for you or do you want more information about this vacancy? Register without obligation via our registration form so that Liliana can contact you.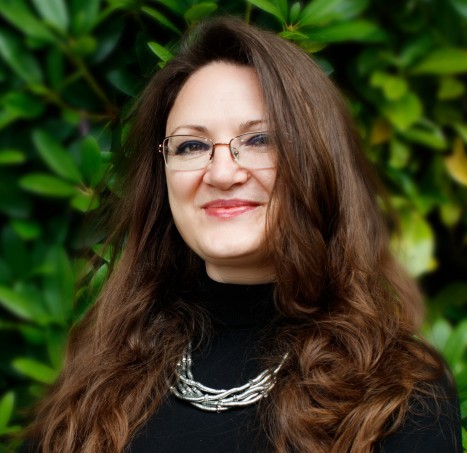 Would you like to know more about this vacancy?
Get in touch with Lisa
Lisa has been born in Romania, Bucharest but has already seen a lot of the world. She has lived in Germany and Spain, among other places. Since 2012, she has been living in the Netherlands, together with her husband and 2 children. We are extremely happy to have Lisa on our team, as she speaks several languages, and thanks to her enthusiasm and own experience, she knows how to make candidates enthusiastic to pursue a career in the Netherlands or Belgium.
---
We're here for you!
Do you want to start working in the Netherlands or Belgium, or would you like to meet with us for personalized information and advice? Contact us now!