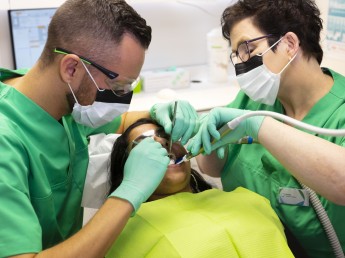 Dental assistant mobile dentistry with social purpose
Dental assistant | The Netherlands, several locations (mobile oral care)
About our client
Our client provides on-location dental care using a mobile dental bus that serves as a fully equipped dental practice on wheels. The spacious and bright vehicle features all modern facilities a professional dentist needs to practice their profession effectively, from comfortable furniture to X-ray equipment and a powerful Wi-Fi connection, ensuring a fast connection with the location where the dentist is working. Your patient base will include asylum seekers, children, expats, and seniors.
Qualities
Vacancy NR: CAR08668
Allround dental assistant

Flexible

Team player

Friendly
What are you going to do?
Working as a dental assistant in mobile oral care means working in a professional mobile dental practice, but with vulnerable people in constantly changing environments. Together with a dentist, you are responsible for providing high-quality care and emergency assistance.
Various work schedules are possible, such as full-time, on-call, or one day per week alongside your regular job.
This is you
You have a warm, assertive, and flexible attitude towards special care
You have completed a dental assistant training program, have work experience as a dental assistant, or are highly motivated to learn from us
You have a great sense of empathy
You are independent and decisive
You have an affinity for emergency dentistry
You can provide a recent VOG (Certificate of Conduct)
You possess a driver's license and have your own means of transportation.
Reasons to choose this job
Salary according to KNMT guidelines (€12.34 - €17.71 gross per hour)
Travel expense reimbursement
A diverse work environment with contacts from different cultures
An opportunity to make a difference for people going through a difficult time
Personal development
Candidates who choose Care Force
Dream to live and work in another country
Have an EU/EEA nationality
Master English in a professional proficiency level
Are willing to relocate the Netherlands in a near future
Apply via Care Force and
Find your dream job abroad
Learn Dutch through a method focused on language learning for high skilled healthcare professionals
Have certainty of a worry-free process
Get help finding your future home
All documents and bureaucratic formalities such as diploma recognition, banking, insurance, registrations, etc., will be taken care of
Interested?
​​​​​Do you want to know what Care Force can do for you or do you want more information about this vacancy? Register without obligation via our registration form so that our recruiter can contact you.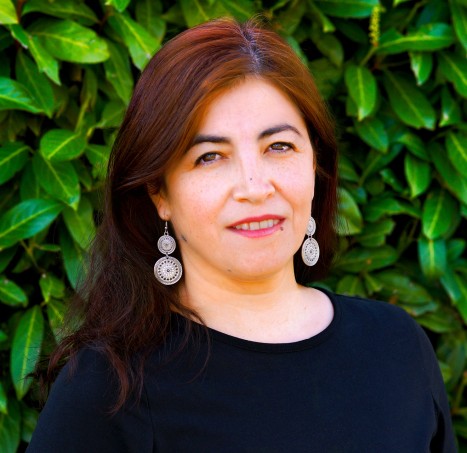 Would you like to know more about this vacancy?
Get in touch with Liliana
Liliana was born and raised in Peru and has lived there most of her life. She lived in Spain for a short period, but came to the Netherlands for love! She now lives in Amersfoort where she finds it very nice and cozy. In Peru she worked as a lawyer and mediator and later in the Netherlands as a recruiter, which gives her the necessary experience within her profession. In her spare time she likes to go swimming and boxing to end the day on a good note.
---
We're here for you!
Do you want to start working in the Netherlands or Belgium, or would you like to meet with us for personalized information and advice? Contact us now!