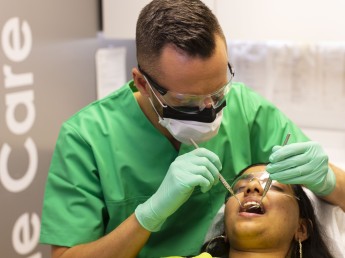 Dentist mobile dentistry for practice with social purpose
Dentist | The Netherlands, several locations
Our client offers on-site dental care through a mobile dental bus that functions as a fully equipped dental practice on wheels. The spacious and bright vehicle is equipped with all the modern facilities that a professional dentist needs to practice their profession effectively. From comfortable furniture to X-ray equipment and a powerful Wi-Fi connection, ensuring a fast connection with the location where the dentist is working.
Qualities
Vacancy NR: CAR06533
Allround dentist

Flexible

Team player

Friendly
What are you going to do?
Working as a dentist in mobile oral care involves practicing in a professional, mobile dental unit that operates in constantly changing environments. Alongside an experienced dental assistant, you will be responsible for providing high-quality care and emergency assistance to a diverse range of patients, including asylum seekers, children, expats, and seniors.
This is you
You have (almost) completed your dental education
You are a recognized general dentist who wants to provide dental care to children and adults with pain and chewing complaints
You are in possession of a diploma radiation hygiene 5a/m or are willing to obtain this
You have an affinity with helping the less fortunate in society
Proactive, helpful, service- and people-oriented
Collegial, committed, and empathetic
In possession of a driver's license and car​​​​​
Reasons to choose this job
Good earnings, based on a 36-hour workweek €4,500 - €6,000 gross per month (depening on knowledge and experience)
30% tax benefit
25 vacation days based on full-time employment
Your liability insurance will be paid
Dutch language course expenses covered through a training agreement after signing your contract and starting work
You will work in a fully equipped mobile solo practice
You are part of a self-managing team
You will be assisted by an experienced Dutch dental assistant
If you have a driver's license, are willing to work full-time, and are willing to work at multiple locations, a lease car is negotiable
Candidates who choose Care Force
Dream to live and work in another country
Have an EU/EEA nationality
Hold an EU/EEA degree in dentistry
Master English in a full professional proficiency level, and eager to learn Dutch through an exclusive Language Academy
Are willing to relocate to the Netherlands in a near future
Apply via Care Force and
Find your dream job abroad
Learn Dutch through a method focused on language learning for high skilled healthcare professionals
Have certainty of a worry-free process
Get help finding your future home
All documents and bureaucratic formalities such as diploma recognition, banking, insurance, registrations, etc., will be taken care of
Interested?
​​​​​Do you want to know what Care Force can do for you or do you want more information about this vacancy? Register without obligation via our registration form so that our recruiter can contact you.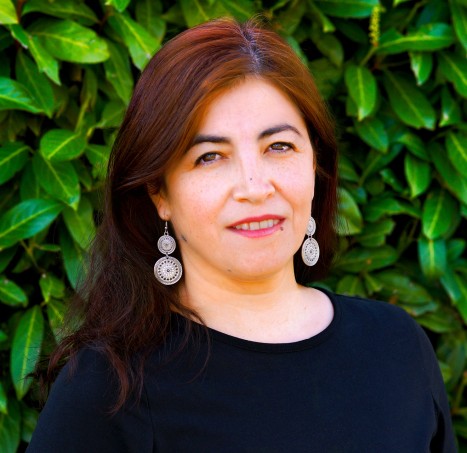 Would you like to know more about this vacancy?
Get in touch with Liliana
Liliana was born and raised in Peru and has lived there most of her life. She lived in Spain for a short period, but came to the Netherlands for love! She now lives in Amersfoort where she finds it very nice and cozy. In Peru she worked as a lawyer and mediator and later in the Netherlands as a recruiter, which gives her the necessary experience within her profession. In her spare time she likes to go swimming and boxing to end the day on a good note.
---
We're here for you!
Do you want to start working in the Netherlands or Belgium, or would you like to meet with us for personalized information and advice? Contact us now!