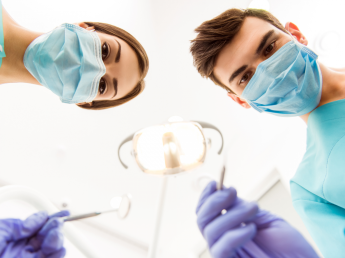 Dentist for an hospital emergency center
Zwolle, Amersfoort, Utrecht, Den Haag
Are you a BIG registered dentist and would you like to develop yourself in dentistry? Are you also willing to work in the evenings and weekends, so that you have also time for other things during the day? Don't hesitate and take a closer look to his vacancy!
What are you going to do?
The client has a focus on emergency dentistry. Together with your colleague dentists and assistants, you provide good dental care during evening and weekend shifts. The working environment is often in a hospital in the dental surgery department, where you come into contact with pain complaints, trauma and other special cases.
Thanks to your sharp and fast indication you will perform the right treatment. If you are unsure, or if you would like peer consultation, your colleague dentist is available to watch (online).
The work is mainly treating pain complaints, performing extractions and endodontic treatments. Periodic checks and prevention activities rarely or never occur.
The working hours are obviously special. When most people are working, you are free and vice versa. So you have a lot of time to quietly buy your groceries or go shopping when there are few people in town. Do you have young children? You then have all the time during the day to take them to the zoo. Would you like to continue your studies? You can just follow lectures during the day. Does your partner work in the hospitality industry? Then you are home and away together!
Vacancies are available at various locations in the Netherlands. Do you have a driver's license, do you want to work full-time and are you willing to work at multiple locations? Then a lease car is negotiable.
Qualities
Vacancy NR: CAR07317
You master the Dutch language at B2 level

(in a short term) BIG registered

Flexible

You like, and you are able to index dental treatments

You like to work independently
This is you
You have completed your dentistry studies;
You are (short term) BIG registered;
You are a starter or you already have a few years of experience;
You are able to work independently;
You enjoy indexing;
You have a driver's license;
You are willing to work evenings, holidays and public holidays;
Reasons to choose this job
Good salary
Part time or full time employment
Several locations in the Netherlands, such as Zwolle, Amersfoort, Utrecht and The Hague
You work together with an experienced assistant
Contract for an indefinite period, after a certain period
8% holiday allowance
24 vacation days based on full-time employment
Daytime time for children, education, etc
Possibility of lease car
Pleasant working atmosphere
Interesting working environment
Candidates who choose Care Force
Dream to live and work in another country
Have an EU/EEA nationality
Hold an EU/EEA degree in dentistry
Master English (or French) in a full professional proficiency level
Are willing to learn Dutch through an exclusive Language Academy
Are willing to relocate to the Netherlands or Belgium in a near future
Apply via Care Force and
Find your dream job abroad
Learn Dutch through a method focused on language learning for high skilled healthcare professionals
Have certainty of a worry-free process
Get help finding your future home
All documents and bureaucratic formalities such as diploma recognition, banking, insurance, registrations, etc., will be taken care of
Interested?
​​​​​Do you want to know what Care Force can do for you or do you want more information about this vacancy? Register without obligation via our registration form so that our recruiter can contact you.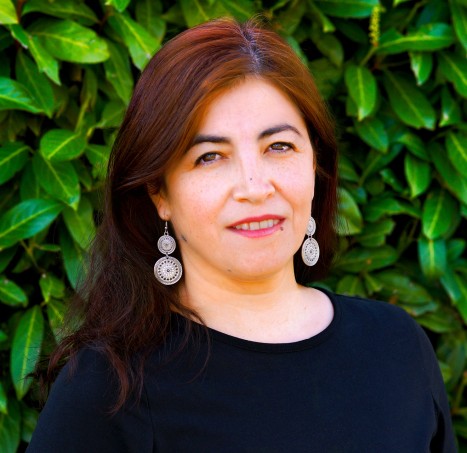 Would you like to know more about this vacancy?
Get in touch with Liliana
Liliana was born and raised in Peru and has lived there most of her life. She lived in Spain for a short period, but came to the Netherlands for love! She now lives in Amersfoort where she finds it very nice and cozy. In Peru she worked as a lawyer and mediator and later in the Netherlands as a recruiter, which gives her the necessary experience within her profession. In her spare time she likes to go swimming and boxing to end the day on a good note.
We're here for you!
Do you want to get started right away in the Netherlands or Belgium? Or do you want to meet us for some personal advice? Contact us now!