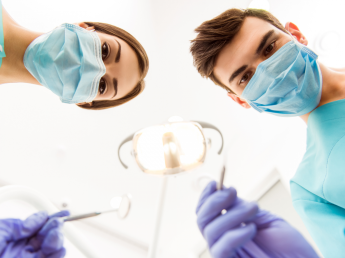 Dentist for an hospital emergency center
Emergency dentist | The Netherlands (The Hague, Zwolle, Groningen)
Working as an emergency dentist.
As a dentist in an emergency practice of a hospital, you are responsible for providing high-quality dental care to patients with acute complaints. This means that you have a lot of variation in your work and deal with different challenges. Patients in an emergency practice are often under great pressure, and it is important that you communicate with them in an empathetic and understanding manner.
Are you also willing to work in the evenings and weekends, so that you have time for other things during the day? Then we are looking for you.
Benefits
You work in a dynamic environment where you can learn a lot and further develop yourself as a dentist.
You come into contact with various patients and problems, allowing you to quickly broaden your knowledge and skills.
You have flexible working hours, so you can combine your work well with other activities.
You work closely with a team of other dentists, dental hygienists, and assistants. This allows for collaboration and support, which helps you perform your work even better.
Qualities
Vacancy NR: CAR07317
You like to work independently

Flexible

Stress-resistant

You enjoy working in a hospital

You like, and you are able to index dental treatments
What are you going to do?
As an emergency dentist, you work in a hospital in the department of Oral and Maxillofacial Surgery (OMFS). Since you exclusively treat dental emergency cases, the focus of your work is on treating pain complaints, performing extractions, and starting endodontic treatments. For any follow-up treatment, the patient is always referred back to their own dentist.
This is you
You have completed your dentistry studies;
You are (short term) BIG registered;
You are a starter or you already have a few years of experience;
You are able to work independently;
You enjoy indexing;
You have a driver's license;
You are willing to work evenings, holidays and public holidays;
Reasons to choose this job
Very good earnings, based on a 36-hour workweek depending on knowledge and experience €7,500 - €10,000 gross per month.
30% tax benefit
Part-time or full-time employment is possible.
You will work together with an experienced assistant.
A contract for an indefinite period, after a definite period.
8% holiday pay. 24 vacation days based on full-time employment.
Daytime availability for children, education, etc. Pleasant working atmosphere.
Interesting, dynamic, and educational work environment.
If you have a driver's license, are willing to work full-time, and are willing to work at multiple locations, a lease car is negotiable.
Candidates who choose Care Force
Dream to live and work in another country
Have an EU/EEA nationality
Hold an EU/EEA degree in dentistry
Master English (or French) in a full professional proficiency level
Are willing to learn Dutch through an exclusive Language Academy
Are willing to relocate to the Netherlands or Belgium in a near future
Apply via Care Force and
Find your dream job abroad
Learn Dutch through a method focused on language learning for high skilled healthcare professionals
Have certainty of a worry-free process
Get help finding your future home
All documents and bureaucratic formalities such as diploma recognition, banking, insurance, registrations, etc., will be taken care of
Interested?
​​​​​Do you want to know what Care Force can do for you or do you want more information about this vacancy? Register without obligation via our registration form so that our recruiter can contact you.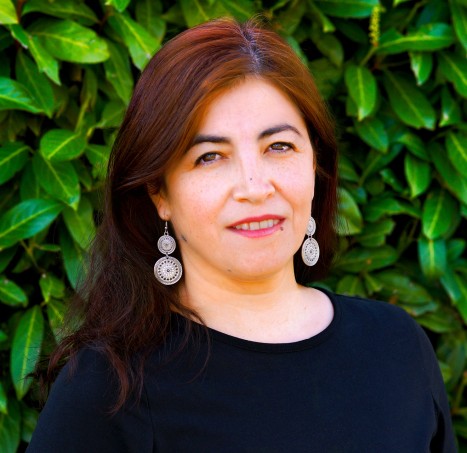 Would you like to know more about this vacancy?
Get in touch with Liliana
Liliana was born and raised in Peru and has lived there most of her life. She lived in Spain for a short period, but came to the Netherlands for love! She now lives in Amersfoort where she finds it very nice and cozy. In Peru she worked as a lawyer and mediator and later in the Netherlands as a recruiter, which gives her the necessary experience within her profession. In her spare time she likes to go swimming and boxing to end the day on a good note.
---
We're here for you!
Do you want to start working in the Netherlands or Belgium, or would you like to meet with us for personalized information and advice? Contact us now!