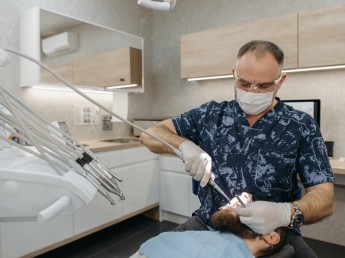 General Dentist Wanted for Practice in Antwerp, Belgium.
General Dentist | Belgium
Intro
Are you a social and motivated general dentist seeking a challenging position in a multicultural environment? Then this practice is looking for you!
As a general dentist, you will be responsible for performing general dental treatments. You will work closely with assistants to provide the best possible care for patients. The practice has 3 dental chairs and a large patient base. The schedule will be arranged in consultation. They are looking for a general dentist to join the team from the end of June.
What are we looking for?
The practice is looking for a general dentist who holds a valid RIZIV and specializes in prosthodontic care or has at least an affinity for prosthodontic care. Additionally, as a dentist, you should also have experience with root canals, extractions, crowns, and cleanings. You must also have AFCN recognition to take X-rays. If you are this dentist and seeking a new challenge in a beautiful location in the Belgian capital, come and get acquainted!
Qualities
Vacancy NR: CAR08395
Interest in multicultural environments

Full-time availability from the end of June

You speak Dutch or are willing to learn Dutch
This is you
You have completed your dental education
You are a recent graduate or have some experience in general dentistry
You are a team player
You have proficiency in the Dutch language at level B1
Proficiency in the French language is a plus
You reside in the vicinity of the practice (maximum 30-40 minutes)
Reasons for choosing this job
Full-time availability from the end of June
Fun and challenging work environment
Opportunity to learn Dutch
Good working atmosphere and great colleagues
Competitive salary and secondary benefits
Opportunity for growth within the practice
Candidates who choose Care Force
Dream to live and work in another country
Have an EU/EEA nationality
Hold an EU/EEA degree in dentistry
Master English (or French) in a full professional proficiency level
Are willing to learn Dutch through an exclusive Language Academy
Are willing to relocate to the Netherlands or Belgium in a near future
Apply via Care Force and
Find your dream job abroad
Learn Dutch through a method focused on language learning for high skilled healthcare professionals
Have certainty of a worry-free process
Get help finding your future home
All documents and bureaucratic formalities such as diploma recognition, banking, insurance, registrations, etc., will be taken care of
​​​​​​​​​​​​​​Interested?
Do you want to know what Care Force can do for you or do you want more information about this vacancy? Register without obligation via our registration form so that Liliana can contact you.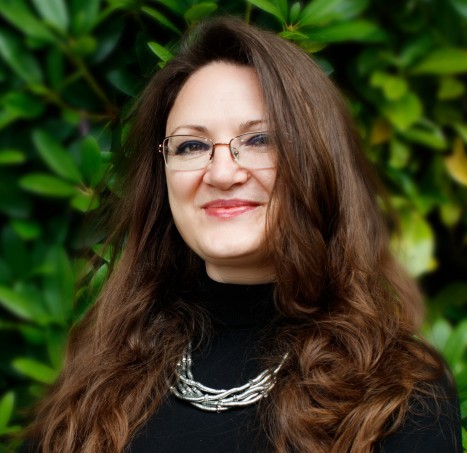 Would you like to know more about this vacancy?
Get in touch with Lisa
Lisa has been born in Romania, Bucharest but has already seen a lot of the world. She has lived in Germany and Spain, among other places. Since 2012, she has been living in the Netherlands, together with her husband and 2 children. We are extremely happy to have Lisa on our team, as she speaks several languages, and thanks to her enthusiasm and own experience, she knows how to make candidates enthusiastic to pursue a career in the Netherlands or Belgium.
---
We're here for you!
Do you want to start working in the Netherlands or Belgium, or would you like to meet with us for personalized information and advice? Contact us now!