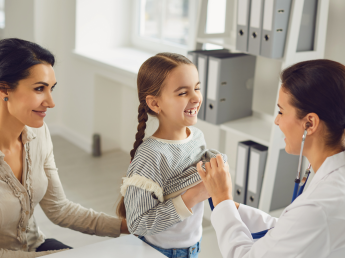 Pediatrician for a private clinic in Belgium (part-time)
Pediatrician | Belgium, East-Flanders
About the organization
Our client, a private clinic in Belgium, provides tailored consultations and examinations with a dynamic and experienced team and strive to provide efficient and effective care. The centre is committed to delivering patient-friendly and expert care, with a focus on respecting time and mobility of clients.
What are you going to do?
Your primary role will be to provide medical care to children and adolescents who come to the clinic. This includes conducting physical examinations, diagnosing medical conditions, and developing treatment plans. You will also be responsible for managing patients' ongoing medical needs, such as administering vaccines, managing chronic conditions, and monitoring their growth and development. In addition to providing medical care, you will need to communicate effectively with patients' families and other healthcare professionals involved in their care.
Qualities
Vacancy NR: CAR08062
Allround pediatrician

Adaptability

Patience

Like diversity

Attention to detail
This is you
You have completed (or nearly completed) your pediatrician's studies
You have empathy and compassion
You like to work in a team
You have excellent communication skills
Knowledge of child development
Commitment to ongoing education
You have strong communication skills and can connect well with both the patient and the entire family.
Reasons for choosing this job
Income up to € 5,000 - € 6,000 gross per month (based on part-time)
Part-time job
Work as a self-employed specialist
Determine your own holidays
Work together with Pediatricians from other countries
Possibility to obtain your RIZIV registration
Candidates who choose Care Force
Dream to live and work in another country
Have an EU/EEA nationality
Hold an EU/EEA medical or a specialist diploma
Master English (or French) in a full professional proficiency level
Are willing to learn Dutch through an exclusive Language Academy
Are willing to relocate the Netherlands or Belgium in a near future
Apply via Care Force and
Find your dream job abroad
Get guidance during the whole application process
Learn Dutch through a method focused on language learning for high skilled healthcare professionals
Have certainty of a worry-free process
Get help finding your future home
All documents and bureaucratic formalities such as diploma recognition, banking, insurance, registrations, etc., will be taken care of
Interested?
Do you want to know what Care Force can do for you or do you want more information about this vacancy? Register without obligation via our registration form so that our recruiter can contact you.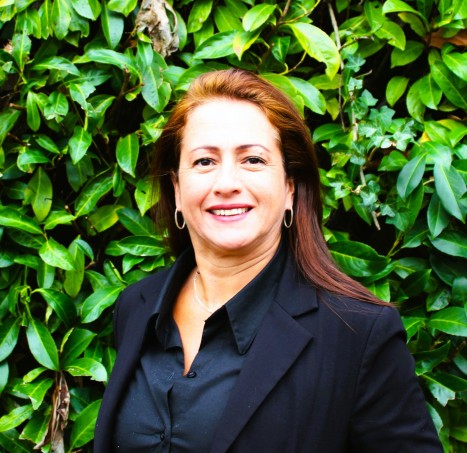 Would you like to know more about this vacancy?
Get in touch with Adriana
---
We're here for you!
Do you want to start working in the Netherlands or Belgium, or would you like to meet with us for personalized information and advice? Contact us now!