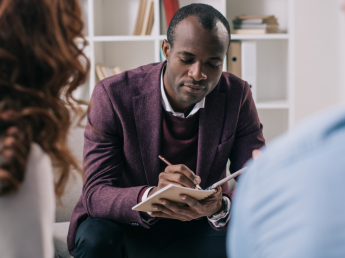 Psychiatrist in a modern all-round hospital in the province of Limburg
Psychiatrist | Limburg, The Netherlands
Intro
Take on the exciting role of a psychiatrist, where you'll thrive in assessing patients, devising treatment plans, and collaborating with a multidisciplinary team. This modern hospital runs an outpatient psychiatry department as part of the PAAZ, featuring open and closed units, part-time treatment options, and consultations. Join their diverse team of professionals in a dynamic environment. With plans for new construction and a transition to an MPU department by 2025, we're poised to collaborate with somatic specialties while upholding our vital regional socio-psychiatric and acute admission functions.
What are you going to do?
As a psychiatrist, you are concerned with making indications and making treatment plans. In addition, you are involved in the treatment of patients within a multidisciplinary team. You provide supervision and participate in training activities. You provide an active contribution to the care policy and recovery-supportive treatment. You are also involved in maintaining external and internal contacts.

The PAAZ and hospital psychiatrists are easily accessible. There are direct short lines with specialists in the hospital, general practitioners, and other referrers. The initial reception of patients is always done through the psychiatrist; he/she is "at the gate", in the form of an initial consultation, but also when patients arrive via the emergency department, the outpatient clinic, part-time treatment, and inpatient admission. The psychiatrist follows the patient and is ultimately responsible for the duration of the entire treatment and ensures seamless transitions. The PAAZ has a strong cohesion both in terms of content and organization. They guarantee continuity between the consultation, the outpatient clinic, part-time treatment, and the clinic.

Your new workplace
The outpatient psychiatry is part of the PAAZ and the clinic currently has an open and a closed unit. In addition, there are part-time treatment places and consultations also take place. Various disciplines work at the PAAZ, such as nurses, psychiatrists, psychologists, doctors in training, therapists, nursing specialists, and SPV. This makes this department dynamic with a wide range of treatments. The PAAZ department is in transition to an MPU department. The aim is to achieve this by 2025. There are advanced plans for new construction, in which part of the beds will be set up as MPU in collaboration with somatic specialties in the general hospital. The other part of the beds continues to fulfill a regional socio-psychiatric and acute admission function.
Qualities
Vacancy NR: CAR07645
A completed study as a psychiatrist

Preference is given to a generalist with an interest in/affinity with hospital psychiatry

Willing to build a new medical psychiatric unit
This is you
We are looking for a recently graduated Family Doctor
You are speaking the English language at a professional level
Speaking French, English, Italian or Arabic can be a plus
Flexibility when it comes to working in different locations
You may have just graduated or you may have several years of working experience.
Important is that you are willing to invest in yourself by working hard and that together with your colleagues you work on maintaining the vision of the organization.
You like to work in a multidisciplinary team
You are willing to work in multiple locations (max. radius of 40km.)
You are a real goal-getter and can take care of your own patient population as quickly as possible
You put the patients first and you feel responsible for your own performance
Reasons for choosing this job
Your salary will start at € 6,500 gross per month for the first 6 months
After the first 6 months, your income will be dependent on your own performance
You can supplement your income by working extra on-call duties (on average € 600 gross per shift)
The infrastructure on which you can act as a family doctor is fully serviced by this organization
You can build your own practice within this organization in a fairly short period of time
Opportunities for purchasing a share in the organization
Working with nice colleagues in a highly motivated team
Working for an organization where you are not only colleagues but also can become friends
Excellent opportunities to build a beautiful and independent future
Help with the social integration by your employer
Candidates who choose Care Force
Have a dream to live and work in a well-developed country
Have an EU/EEA passport, and an EU/EEA Family Doctor Diploma
Master the English language
Are eager to learn the Dutch language through our own Language Academy
Are willing to relocate to Belgium, in the Flemish territory in the foreseeable future
Apply via Care Force and
Find your dream job abroad
Learn Dutch through the Care Force Language Academy
We guide you during the application process
We ensure a worry-free mediation process
We help you find suitable accommodation
We take care of all documents and bureaucratic formalities such as diploma recognition, banking, insurance, and registrations
Interested?
Do you want to know what Care Force can do for you or do you want more information about this vacancy? Register without obligation via our registration form so that our recruiter Lisa can contact you!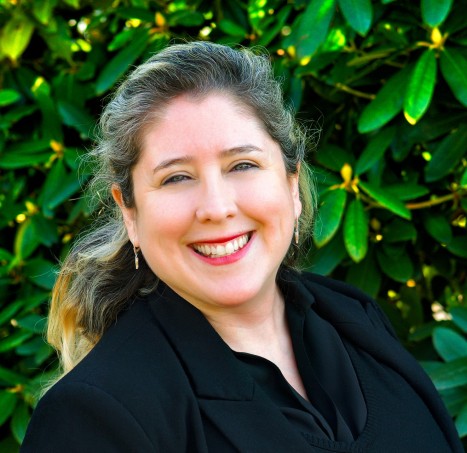 Would you like to know more about this vacancy?
Get in touch with Lourdes
Lourdes grew up in Paraguay and since her childhood has always wanted to discover the world. She worked in Paraguay at the German Embassy and came to the Netherlands for love. Lourdes is an asset to Care Force because she speaks so many different languages and uses her own story to persuade candidates to come to the Netherlands or Belgium so they can improve their lives. Lourdes is ready to answer your questions and tell you more about this vacancy.
---
We're here for you!
Do you want to start working in the Netherlands or Belgium, or would you like to meet with us for personalized information and advice? Contact us now!