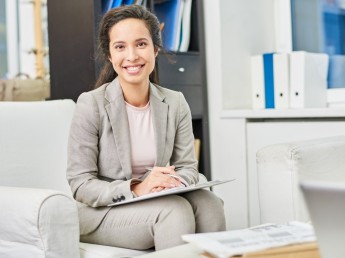 Psychiatrist in a specialized psychiatric institution in the province of Limburg
Limburg, The Netherlands
Intro
Looking at people with serious psychiatric complaints without prejudice. Make someone really feel the ability to talk about their problems. This institution simply wants things to be different in mental health care, based on the vision that person-oriented care increases the chance of recovery. As an employee within the psychiatric institution, you can make a difference. Not only for the clients, but also for the team you work with. Giving meaning, contributing to society, and helping real people move forward.
What are you going to do?
Within the institution, they have a number of clinical admission departments, a Crisis Intensive Treatment Unit (CIBU), and Intensive Home Treatment (IHT). At the Clinical Detox, clients come in with the intention of kicking the habit of the substance they are addicted to. They are admitted on a voluntary basis for a period of at least one to a maximum of nine weeks.
Clients aged between 18 and 65 are admitted to Kliniek Adults. Admission takes place when an acute psychiatric problem arises that can no longer be treated at home. Admission and treatment take place in the clinic; usually with an average duration of 19 days. There is also an elderly ward, which provides care to clients of at least 65 years old who are placed in the context of a crisis intervention. Most often there is depression, manic, and/or psychotic disorder. In addition, there is a closed ward where clients are mainly treated and nursed in a forced framework. Clients are admitted when there is an acute psychological problem that cannot be treated at home, or can become too great a danger to the individual or their environment. Finally, there is a department that offers help to people with psychiatric problems who are or are at risk of falling into a crisis. The aim is to prevent and shorten crisis and admission to a psychiatric hospital.
Which just makes your job different
Your goal is to replace the best achievable psychiatric care. As a practitioner, you are responsible for clients with psychiatric (multi) problems. Here they attach great importance to the decision-making power of the employees. In practice, this means that you as a coordinating practitioner have a lot of say in making decisions.
You have a pivotal role in the team and you are responsible for the treatment policy and its quality. Together with the treatment team, you draw up care plans, implement them and evaluate them. Your knowledge, skills, and person may be very valuable. You conducted interim research and provide information about the treatment of clients and those involved. You will also focus on various core tasks, including: coordinating treatment, pharmacotherapy, MDO participation, care coordination, and participation in the swimming pool crisis service.
Within this organization, there is room for your ambitions. For example, there is the possibility to participate in education, training, and research. But also with regard to your own growth and development as a professional, we offer various possibilities as a training statute.
Qualities
Vacancy NR: CAR202004034
Your persuasiveness, reflective ability and professional leadership will help you to successfully fulfill your position as a specialist

You dare to think outside the box. But just as important is that you have a heart for the clients. With your passion and expertise you make the difference

As a registered psychiatrist, you have completed the university program in Medicine and the specialization course for psychiatry

You are independent and flexible

You are a real team player. Your communication skills and positive attitude make you an excellent connector
This is you
You have completed your studies in psychiatry
You are a starter or have some work experience
You are able to work in a team
You enjoy continuing to develop within your field
You have good communication skills
You are looking for a permanent position
Reasons for choosing this job
salary up to a maximum of €9800 gross per month
flexible working hours]
Contract for 2 years and then the possibility of permanent
Full-time is 36 hours
Good work/life balance
Collegial working atmosphere
Multidisciplinary team
Collective labor agreement
30% tax benefit for 5 years
Candidates who choose Care Force
Have a dream to live and work in a well-developed country
Have an EU/EEA passport, and an EU/EEA Family Doctor Diploma
Master the English language
Are eager to learn the Dutch language through our own Language Academy
Are willing to relocate to Belgium, in the Flemish territory in the foreseeable future
Apply via Care Force and
Find your dream job abroad
Learn Dutch through the Care Force Language Academy
We guide you during the application process
We ensure a worry-free mediation process
We help you find suitable accommodation
We take care of all documents and bureaucratic formalities such as diploma recognition, banking, insurance, and registrations
Interested?
Do you want to know what Care Force can do for you or do you want more information about this vacancy? Register without obligation via our registration form so that our recruiter Lisa can contact you!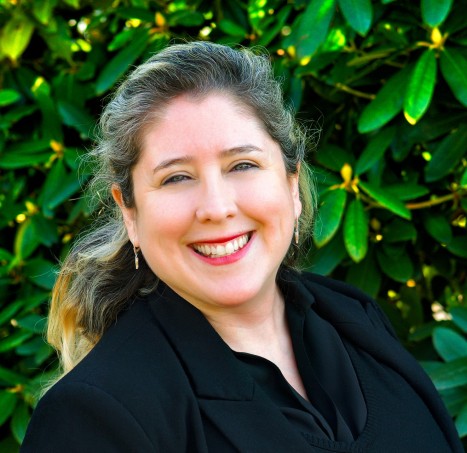 Would you like to know more about this vacancy?
Get in touch with Lourdes
Lourdes grew up in Paraguay and since her childhood has always wanted to discover the world. She worked in Paraguay at the German Embassy and came to the Netherlands for love. Lourdes is an asset to Care Force because she speaks so many different languages and uses her own story to persuade candidates to come to the Netherlands or Belgium so they can improve their lives. Lourdes is ready to answer your questions and tell you more about this vacancy.
We're here for you!
Do you want to get started right away in the Netherlands or Belgium? Or do you want to meet us for some personal advice? Contact us now!