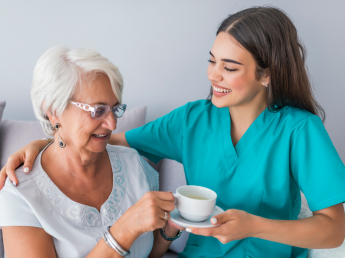 Nursing home nurse in Brussels, Belgium
Nurse | Brussels, Belgium
We are currently looking for a nurse with an A1 or A2 diploma to work in a nursing home in the Brussels region, available for 38 hours per week.
What are you going to do?
As a nurse, you will perform various tasks, sometimes under the instruction of a doctor and sometimes on your own initiative. You will monitor the health status of patients, identify changes or crisis situations, prepare medication, check and administer it, and monitor its effectiveness. Additionally, you will provide support to patients during difficult times and explain information to patients, visitors, and local care providers. You will assist patients with personal hygiene and care, and ensure their comfort and nutritional needs are met. You will create care plans, share information during team meetings, and collaborate with other healthcare professionals such as physiotherapists, occupational therapists, and dietitians. Finally, you will inform the attending physician about the health status of patients and consult with them regarding indicated therapy.
Qualities
Vacancy NR: CAR08589
Compassionate

Fluent in French

Affinity for elderly care

Independent
This is you
You have completed a nursing education program A1 (bachelor's degree) or A2 (HBO5 degree)
You have an affinity for elderly care
You are socially skilled
You are willing to work irregular shifts; morning and evening shifts and weekend shifts
You are practical and grounded
You have a positive attitude, able to identify issues and think of solutions
Our offer
Working in a trusted, value-based, quality and growth-oriented organization
A good salary linked to the IFIC salary scale (between € 3,168 and € 4,932 gross per month)
For recent graduates, we offer the opportunity to start at a salary scale for three years
Full-time employment of 38 hours per week
Good work-life balance
Collaborating with friendly, open-minded colleagues
Application process
Apply for your dream job abroad
Get worry free guidance during the whole application process
Learn Dutch tailored to high skilled healthcare professionals together with our other medical applicants
Get help finding your future home
All documents and bureaucratic formalities such as diploma recognition, banking, insurance, registrations, etc., will be taken care of by our consultants
Are you the match?
If you feel you are the match for this position, apply while it is still available. Register and you will be contacted by one of our recruiters if you are a match.
Do you want to know what Care Force can do for you or do you want more information about this vacancy? Contact us.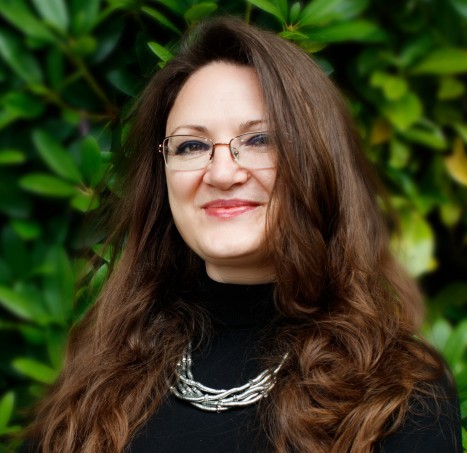 Would you like to know more about this vacancy?
Get in touch with Lisa
Lisa has been born in Romania, Bucharest but has already seen a lot of the world. She has lived in Germany and Spain, among other places. Since 2012, she has been living in the Netherlands, together with her husband and 2 children. We are extremely happy to have Lisa on our team, as she speaks several languages, and thanks to her enthusiasm and own experience, she knows how to make candidates enthusiastic to pursue a career in the Netherlands or Belgium.
---
We're here for you!
Do you want to start working in the Netherlands or Belgium, or would you like to meet with us for personalized information and advice? Contact us now!